National Healthcare Decisions Day is held annually on April 16 and is a day that focuses on educating the public and empowering individuals to make their healthcare wishes known through participating in advance care planning. This year, Hospice of the Piedmont and Hospice of Randolph are hosting the LivingSMART Advance Directive Clinic where individuals can participate in one-on-one sessions to learn more about and complete their advance directives.
This in-person event will take place at Hospice of the Piedmont's administrative office located at 1801 Westchester Drive in High Point.
Want to know more?
Step 1:
View the presentation below to learn more about advance directives and what you need to know before completing your healthcare documents.
Step 2:
Preview the advance directive documents by clicking here.
Step 3:
Register for a 30-minute time slot at our LivingSMART Advance Directive Clinic on April 16 by clicking the button below. During your appointment, you will meet one-on-one with Hospice staff to discuss your advance directive options and complete your documents, if desired. (Photo identification is required.)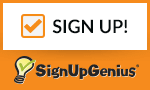 If you have questions about this event, please contact David Caughron, Vice President of Community Engagement and Education by calling 336.672.9300.